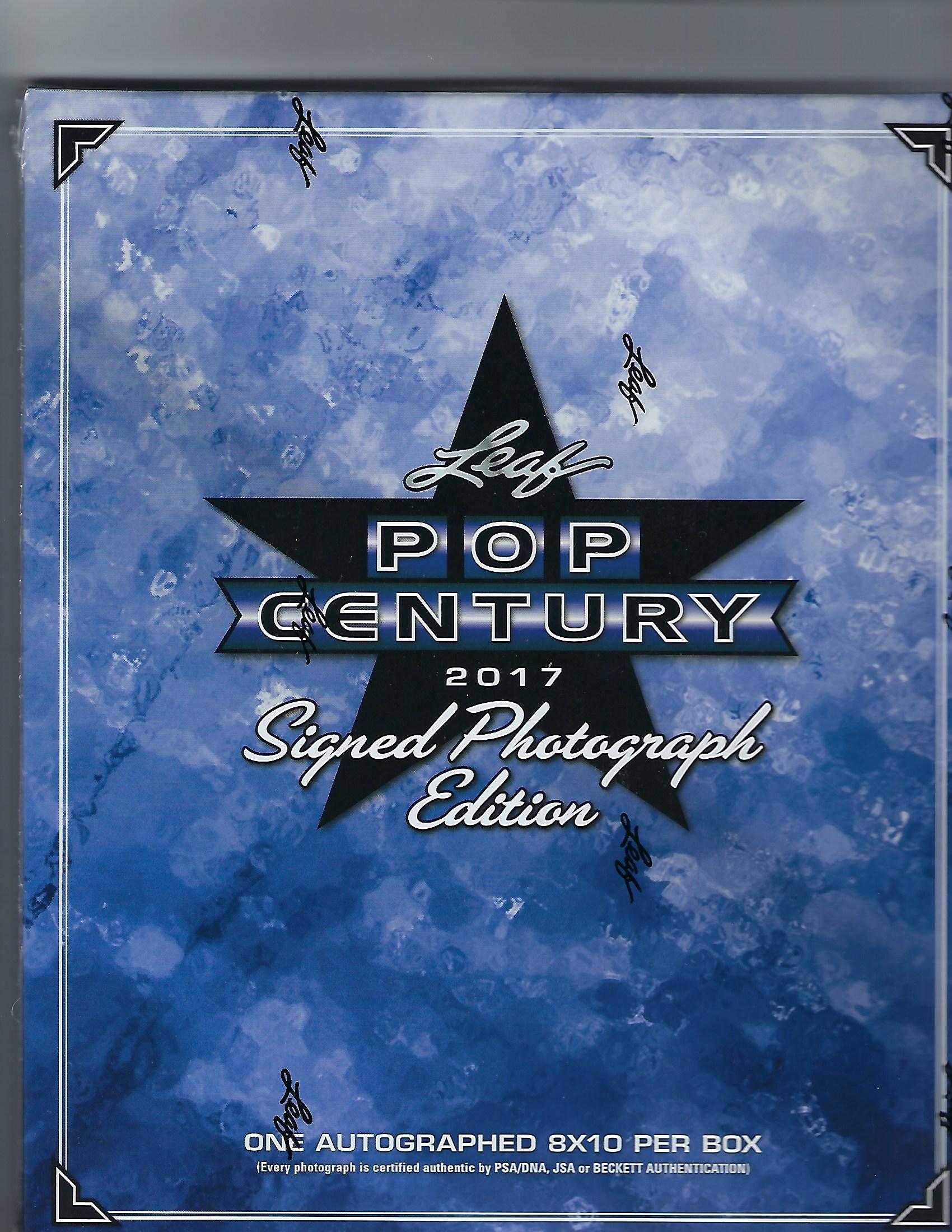 2017 Leaf Pop Century 8x10
2017 Leaf Pop Century Signed Auto 8x10 Photograph Edition Hobby Box.
Configuration:  1 autographed photo per box.
Leaf is pleased to announce the return of one of our more popular pop culture driven releases, 2017 LEAF POP CENTURY 8X10 SIGNED PHOTOGRAPH EDITION. Once again, this popular product includes the widest selection of names in all fields, including Sports, Television, Movies, Music, Politics and more.
PRODUCT DESCRIPTION

Look For Superstar Names Including:
- Robert De Niro
- Al Pacino
- Jennifer Lawrence
- Jessica Alba
- Jennifer Aniston
- Brad Pitt
- Johnny Depp
- Carrie Fisher
- Clint Eastwood
- Julia Roberts
- Daisy Ridley
- William Shatner
- Leonard Nimoy
- Michael Jackson
- George Clooney
- Donald Trump
- Muhammad Ali
- Joe DiMaggio
- Mickey Mantle
- Bill Clinton
- Margot Robbie
- Michael Jordan
- Scarlett Johansson
- Harrison Ford
- Johnny Cash
- Taylor Swift
- Matt Damon
- Walter Payton
- Jimmy Carter
AND MANY MORE!!