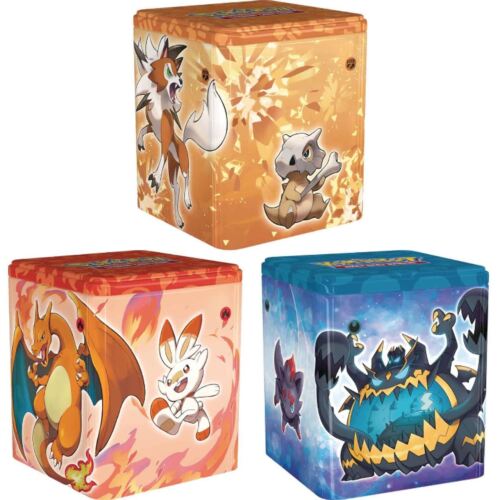 3 Pokemon TCG Stacking Tins Box Fighting, Fire, Darkness Factory Sealed
  3 Pokemon TCG Stacking Tins Box Fighting, Fire, Darkness Factory Sealed
*Product is brand new/factory sealed.  Minor imperfections in shrink wrap and product packaging may occur and does not qualify for a replacement.
Any issues related to mispacks, misprints or other manufacturing issues must be resolved by contacting the Pokemon Company directly.
Stack 'Em High!
Choose a tin that matches your type: fierce Fighting type, scorching Fire type, or shadowy Darkness type! This handy Pokémon TCG: Stacking Tin stacks neatly with others.
Contains:
3 Pokémon TCG booster packs

1 Pokémon coin