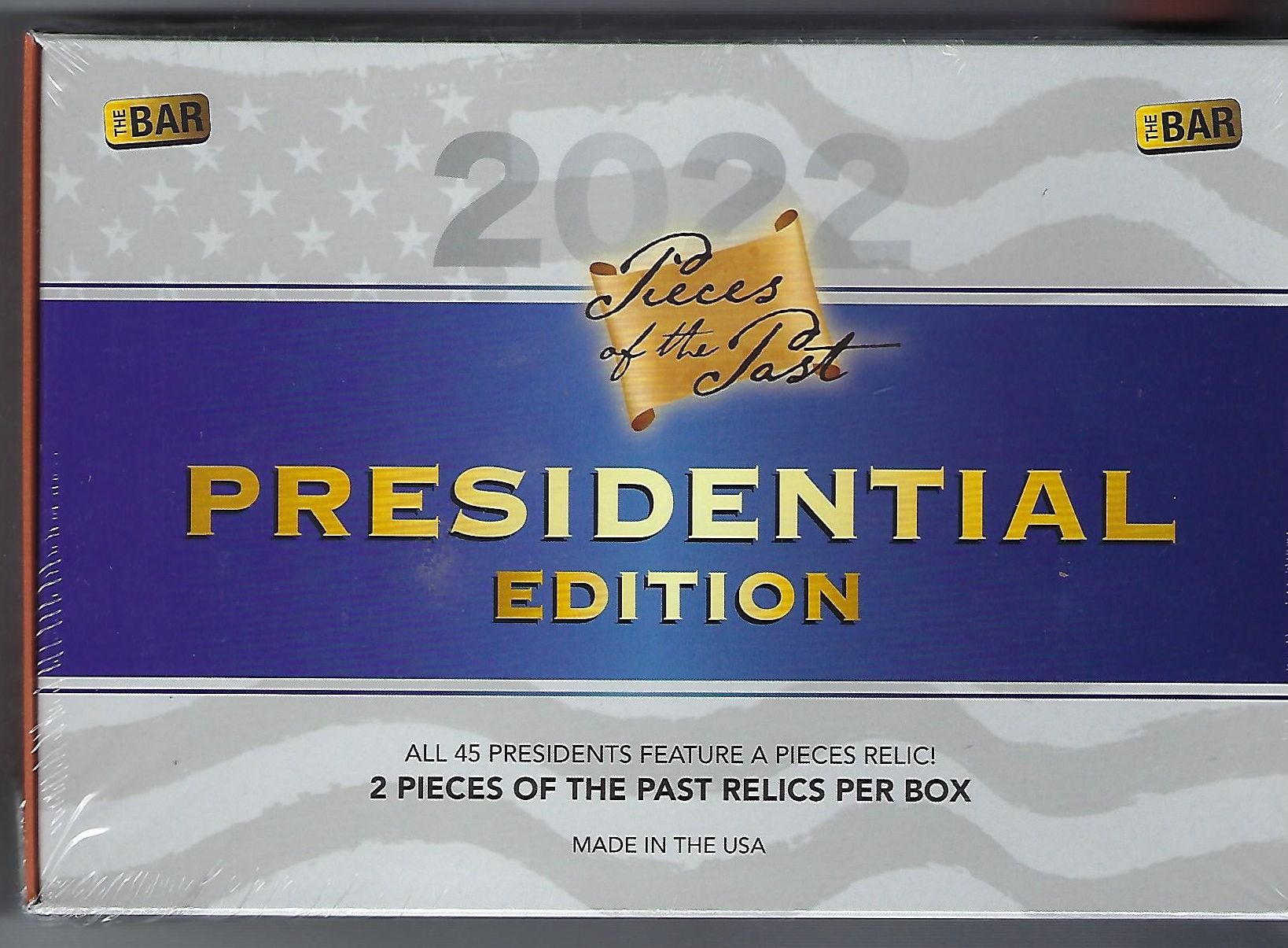 2022 Super Break Pieces of the Past Presidential Edition Hobby Box
2022 Super Break Pieces of the Past Presidential Edition Hobby Box 
Configuration:
Look for 2 Pieces of the Past Relic cards per box.
Find the following pieces relics in this production run:
Single pieces relic

Dual pieces relic

Triple pieces relic

Quad pieces relic

Jumbo pieces historical document relics

Historical cut signatures

The bar 5x7 cut signature 1/1's

Special 1/1s foils of each subject
All 45 Presidents are featured! One relic card per box!